Customize Your Path To Success With Our Private Soccer Training
At The Houston Center for Soccer, we recognize first and foremost that soccer is a team sport that requires chemistry and cohesion amongst teammates. BUT, when it comes to individual development, there's no better way to target your specific goals and priorities than with private lessons.
Our Private Soccer Training includes options for one-on-one coaching AND small group training of 2-4 players. We'll work hand-in-hand to understand what you're hoping to achieve and help you get there with professional coaching and support.
Join us in Houston today and see it for yourself. Our cutting-edge indoor/outdoor facility is located in Houston's Spring Branch community. Just fill out the short form to learn more!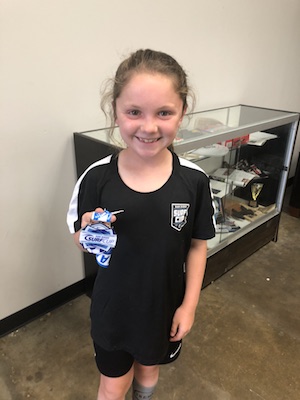 Why Is Our Private Soccer Training Perfect For You?
Team training is one of the best ways to build a foundation in the sport of Soccer. But as you grow and build your skills over time, you'll develop individualized strengths and weaknesses. Our goal is to help you identify those aspects of your game and to improve the weakness without neglecting your strengths.
Our Private Soccer Training gives athletes all across Houston the chance to focus on the most specific aspects of your skill set and improve them one step at a time.
At the Houston Soccer Center, you can take on:
One-on-One Coaching: From physical fitness to ball striking and advanced mechanics, this system allows you to work hand-in-hand with a professional as you develop your skills and make progess toward your goals. We offer unwavering support and accountability throughout the process and help you mesh your newly improved skills with the greater goals of your team. You can take on:
Strength, speed, and agility
Ball striking and accuracy
Dribbling and ball control
Effective defensive strategies
Small Group Training: Together with 2-4 of your teammates, you can take on a customizable training routine that addresses the specific needs of your group. You can rely on individualized instruction from our staff while also developing a rapport with the teammates around you. This program challenges you to push yourself and keep your teammates motivated like never before. You'll learn:
Fair but physical play
Creative footwork and ball handling
Tackles and defensive tactics
Improved strength and physical fitness
Get The Most Out Of Your Game With Our Private Soccer Training In Houston!
If you're ready to take your game to the next level, come see us at The Houston Center for Soccer in Spring Branch. Our Private Soccer Training is perfect for players of all ages and abilities. You can benefit from our indoor/outdoor facility and our professional coaching staff.
Just fill out the short form on your screen to get started today!