Challenge Your Body And Put Your New Skills Into Action
At The Houston Center for Soccer, our Friday evenings are reserved for a dynamic training program that offers athletes the best of both worlds. We push you through a heart-racing circuit focused on speed and agility before pulling back and offering stress-free 3v3 scrimmage where you can put your skills to the test.
And the best part? You don't have to be a HCSoccer Member to join us. This three-hour program is open to all ages and abilities.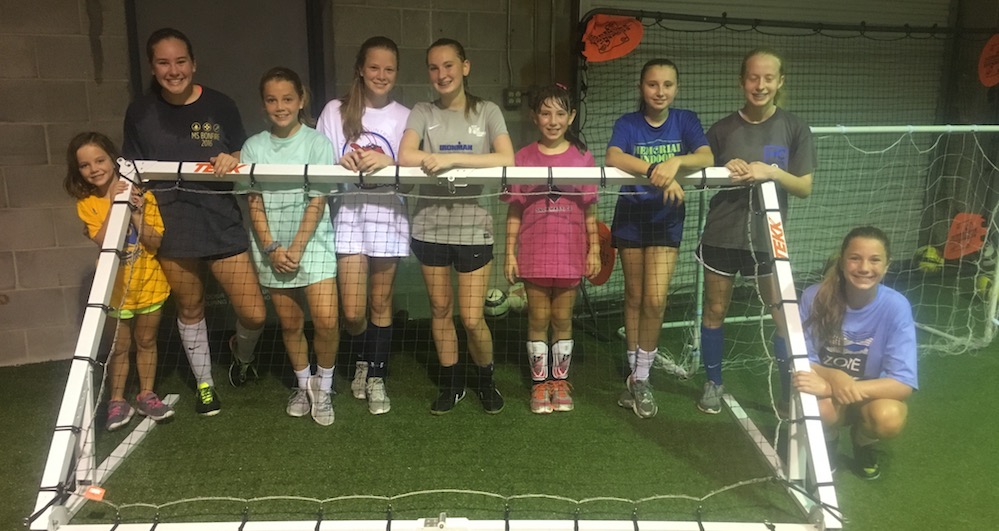 Here's How It Works
The first 45 minutes of our Soccer Circuits And Scrimmage program is dedicated to speed work and strength building. We challenge you with a high-energy circuit workout that incorporates
Plyo Boxes
Speed ladders
Medicine Balls
And more
The circuit is meant to be a grueling workout that pushes you to the edge. We're helping you dig deep and give it your all.
And as a reward?
We'll open the field up for 3v3 scrimmaging in a critique-free environment.
No stopping play for a teaching moment. No drills and situational training. Just soccer for soccer's sake - a chance for you to have fun and put your hard-earned skills on display.
Try It Out Today!
Friday nights at The Houston Center for Soccer are home to hard work and tons of fun. We're helping soccer players across our community get the most out of their game and enjoy every minute of the camaraderie we have created.
Come see us today and try it out for yourself. Just fill out the short form on your screen to learn more!